Wow! It's Nearly Christmas Already!
I hope you are all keeping well! I really can't believe that we have got around to this time of year already!
The beginning of this year started out much as the last year left us…..extremely busy and in lockdown! March and April were the busiest spring months that we had ever had but as we moved into May the weather turned against us, slowing things down just as we needed to be selling the first of the bedding plants however as we got to the end of May, the rain stopped and you were then able to get back in the garden. As the lockdown eased and things began to return to 'normal', life became a bit more manageable.
Autumn has seen very settled weather for the time of year, though I can't help but think we will pay the price over winter, and we have had a successful end to the year. We have a small amount of colourful winter bedding plants, mainly Pansies and Violas, to see us through to Christmas, so if you have a few last minute pots and baskets to replace, then please call in.
We look forward to seeing you soon!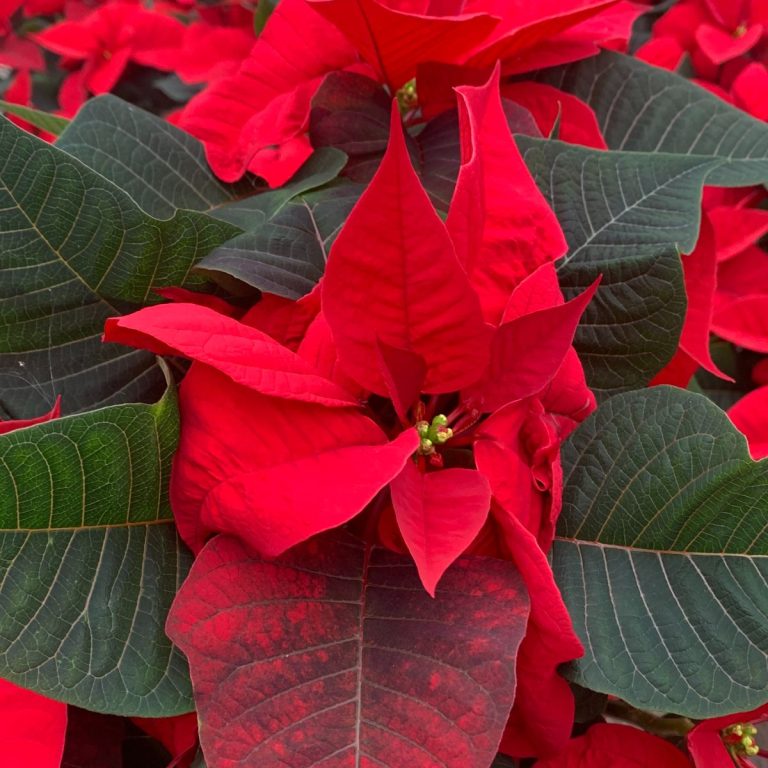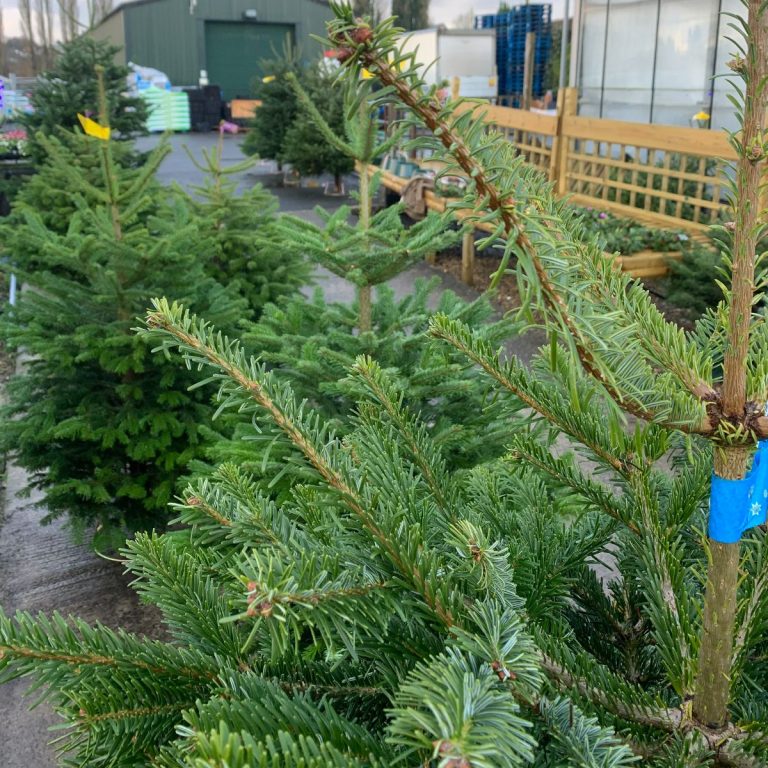 Christmas
I'm sure we will all be looking forward to Christmas again this year, a chance to brighten up our homes with some indoor colour. We have our Cyclamen starting to flower and the Poinsettias should be looking good for late November, …we're good to go!
Our Christmas Trees will be available from the 3rd week of November at both Linton and Shadwell. We will have an even better range of sizes and grades for indoor or outdoor. In addition to the cut trees, we will also have a limited number of pot-grown Nordman trees which you can plant in your garden after Christmas.
Christmas Trees & Stands
Christmas Wreaths
Yorkshire Grown Poinsettias
Indoor Plants and Arrangements
Outdoor Patio Containers
Gift Vouchers
Delivery Available!
We have already had lots of orders coming in via the website, from customers who had our trees last year, many saying how delighted they were with the quality. We are now taking pre-orders for Christmas trees! to reserve a particular size of tree, please complete our Pre-Order form below or contact us on 01937 582598 or 0113 2893044, we will then contact you when the trees arrive so you can either, call in to choose your tree, which we are happy to keep until you need it, or we can choose one for you and arrange delivery at your convenience!
Shadwell
This autumn we have introduced a new range of Premium Plastic Pots, made from 100% recycled material, they are built to last and look as good as ceramic pots selling at over twice the price! Available in a range of colours and styles they are fabulous value for money and are fully recyclable when returned to us at the end of their life! Also available at Linton.
We still have Hand Sanitiser Stations at our entrances and the tills as you leave. We encourage you all to use them, for your safety and that of the next customer!
Wearing masks is encouraged
Our current opening hours at Shadwell
Monday to Saturday
10am – 4pm
Linton
We still have a good selection of winter bedding plants available including Pansies, Violas, Polyanthus and Bellis, so there is still time to get your garden looking shipshape for winter!
Winter Bedding Plants
Shrubs
Climbers
Compost (Including Peat Free)
Christmas Trees
Wreathes (also available at Shadwell!)
Linton will be open 7days a week until Christmas, so please call in and see us!
Our current opening hours at Linton
Monday to Saturday 10am – 4.30pm
Sunday 10am – 4pm
Thank you so much for your continued support this year, it is very much appreciated!
It only remains for me to wish you the best Christmas possible and I hope you have a Happy and Healthy New Year!
All the best
Alan and Team Riverside